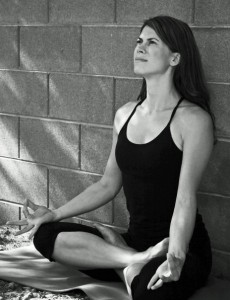 Susan Hillburger
Susan has been a competitive dancer since the age of 7 years old. Dance has always been a huge part of her life; However, in 2002 Susan was introduced to yoga and the direction of her passion changed. After her first yoga class, Susan fell in love with the practice and how it made her feel physically, mentally and emotionally. In 2005, Susan received a 200-hour certification from Sonic Yoga in NYC, and received her level one certification from Baron Baptiste in Hilo, HI.
She has completed specialized training for yoga therapy and yoga for cancer survivors. Susan has taught yoga at famous studios in NYC and Fortune 500 corporations, and has trained with many famous instructors throughout the world. Currently Susan teaches all forms of yoga throughout the Las Vegas Valley, including spas, gyms, corporations, yoga studios and non-profit organizations. No matter what class she teaches, Susan's intention is the same: to nurture the innate healing potential within each student, to cultivate balance, peace and renewal.
Susan holds a Bachelor of Arts degree in psychology, a minor in dance, a Bachelor of Science degree in business and Management Information Systems, a Diploma in Spanish as a Foreign Language (D.E.L.A) and is E-RYT and Zumba certified.