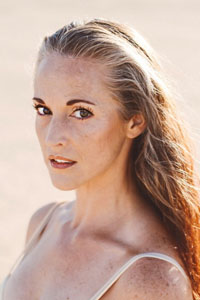 Carrie Lee Miles
Carrie had the honor of being a guest artist with the Repertory Dance Theater, Utah. She has studied with Zvi Gotheiner, Donald McKayle, Carolyn Adams and many others during her career. She is a graduate from Weber State University where she received a BA in Dance.  While at Weber State she was the recipient of the Patty O'Neal Scholarship, the John & Vera Eccles Ballet Scholarship and the Modern Dance Department Scholarship. She was recognized as the Outstanding Student, Performer and Choreographer. Currently Carrie is on faculty at UNLV and CSN respectfully.  Carrie's choreography has won multiple awards from the Rocky Mountain Choreography Festival including Festival Champion in 2014. She has presented her work at the Peery's Egyptian Theatre in Ogden, UT,  the Nicholas J. Horn Theatre as well as at the Artemus W. Ham Concert Hall both located in Las Vegas, NV.  Carrie also currently is on company with Kelly Roth and Dancers located in the Vegas valley.
"I'm continually impressed with Carrie's work. She has an amazing style, she has a need to express herself through the choreographic form, in a way that's abstract enough that we as audience members can insert ourselves, our stories onto the canvas of her work on the stage. She has emotion, she has story and content that we can reflect upon."  ~Amanda Sowerby, Associate Dance Professor Weber State University.
Carrie's love of movement lead her to the wonderful format of PiYo LIVE® and her certification.  With PiYo LIVE® you can define every inch of your body. Sweat, stretch and strengthen in one low-impact, body-sculpting workout.  Piyo LIVE®  cranks up the intensity and speed of traditional Pilates and Yoga to help you shape sleek arms, flat abs and a lifted butt – no equipment needed, although a Yoga mat is suggested.